First in HK: Tesla Mega Combo – Enjoy up to HKD 12,000 rewards!
Good news for Tesla fans 🚘! From now until 31 December 2022, open your WeLab Bank account with referral code "TESLA5" and finish our designated missions to enjoy exclusive offers with total rewards up to HKD 120,0001!
Offers include 💰 unsecured loan with annual flat rate fixed at 1.90%2, 0.8% interest rate3 for your savings#, 💳 10% cash rebate4 for Tesla Supercharging. What's more, you can enjoy 🤑 HKD 1,000 exclusive Tesla deposit rebate5 if you made any investment with GoWealth and submit your proof of purchase of Tesla car!
With WeLab Bank understanding your needs, you can get your favourite car models while growing your wealth at the same time!
Click HERE to read Personal Loan Key Fact Statements
Finish the missions below to enjoy up to HKD 12,000 exclusive cash rewards1!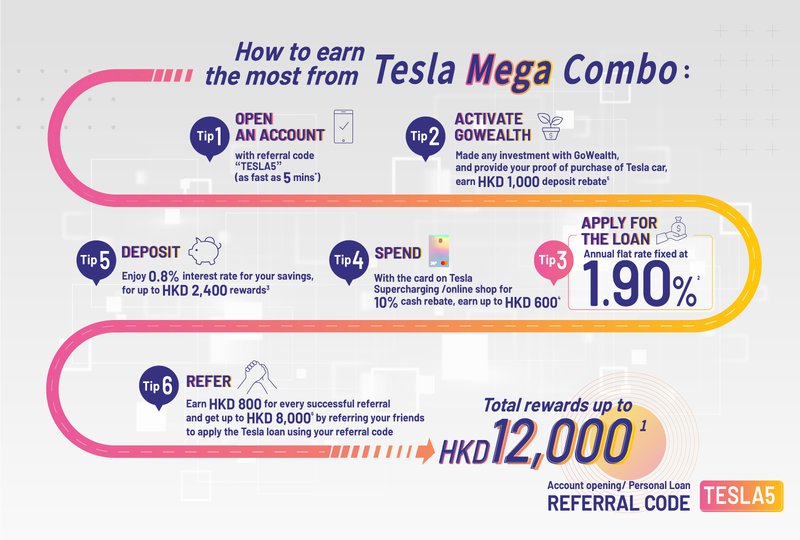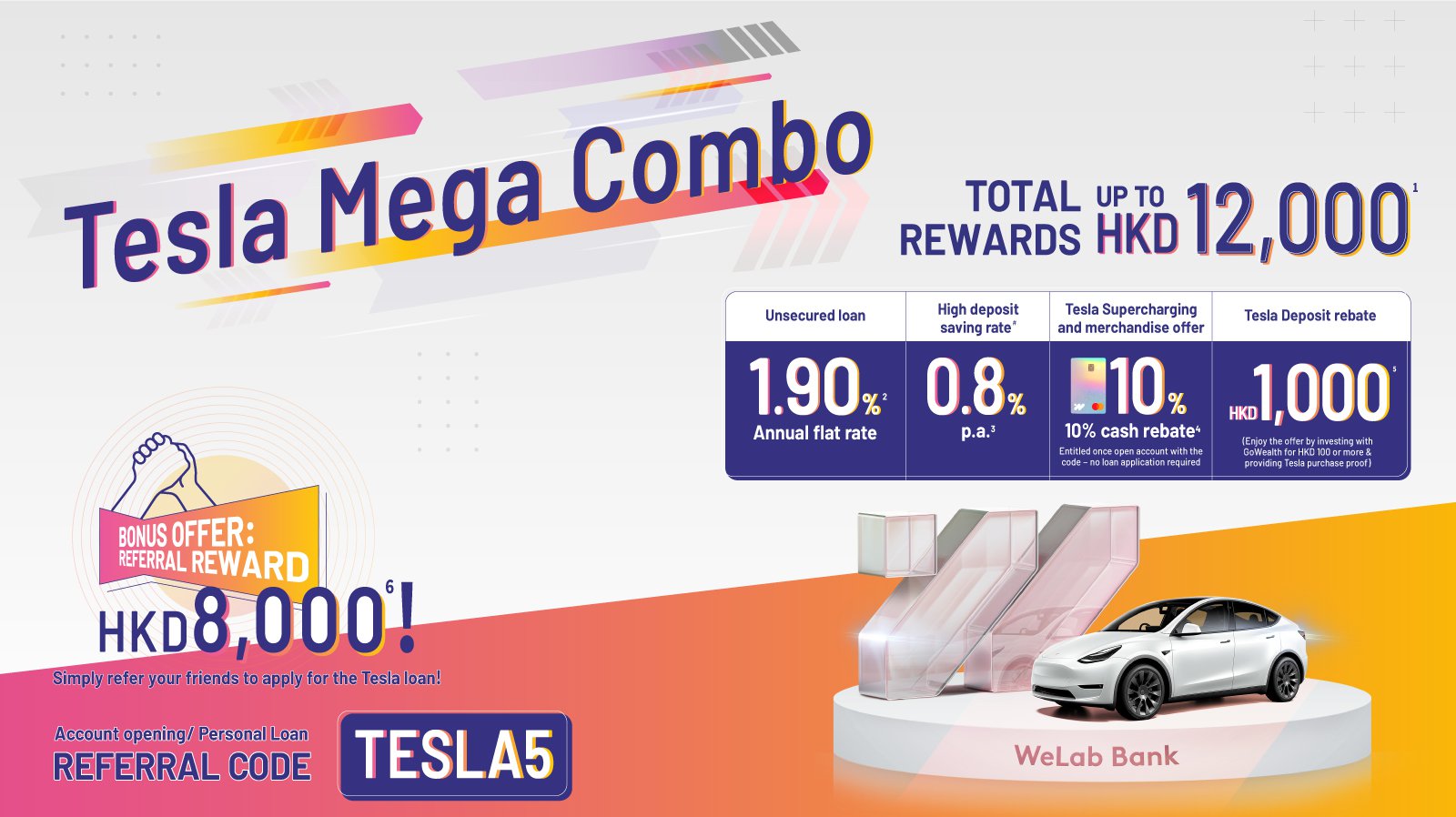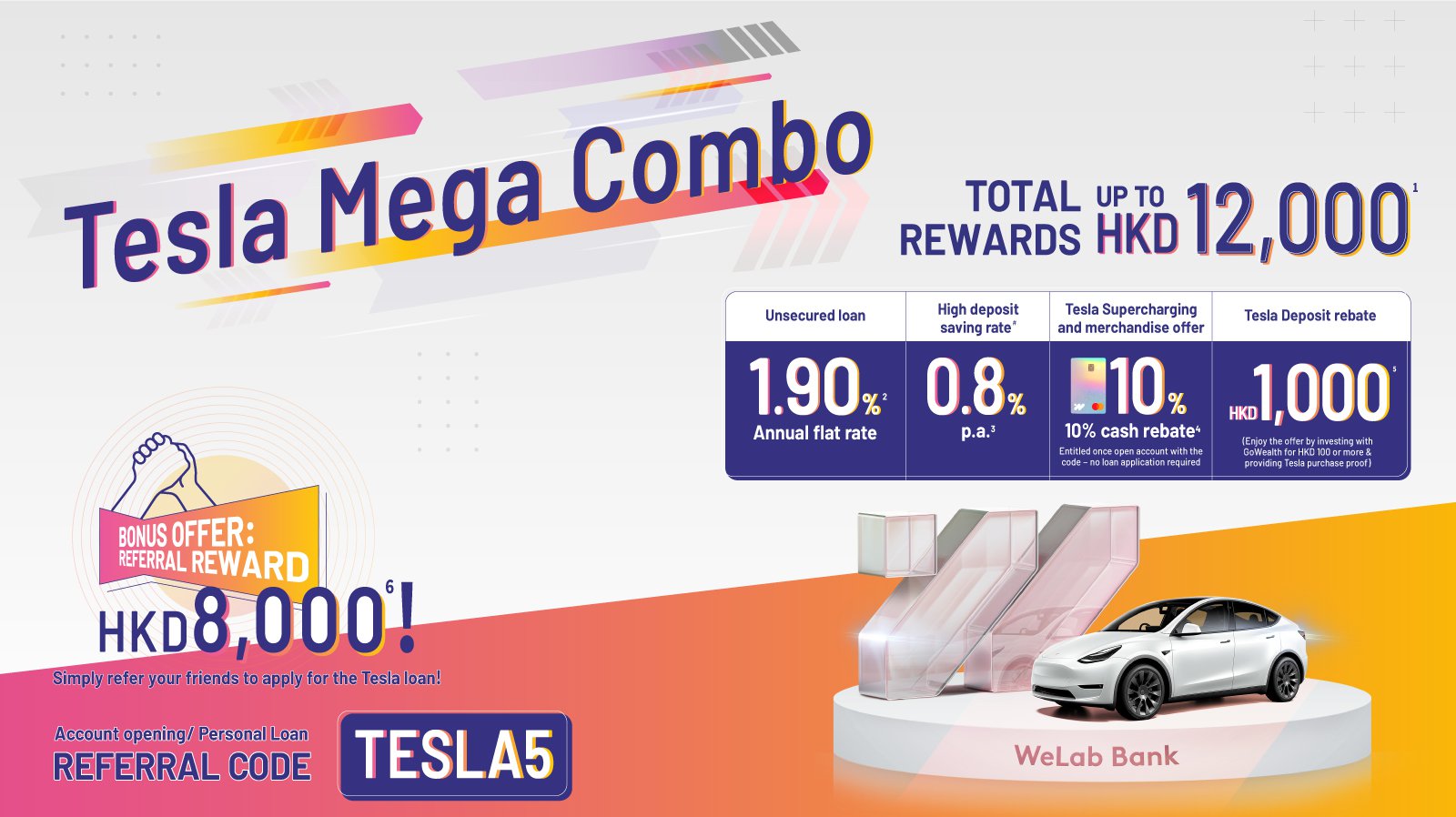 Want to know more about our promotion terms?