Our story
Power of We
WeLab Bank combines the power of fintech with the power of people to open up a new world of virtual banking.
We are built for you
This bank is for you. Using the latest mobile technology and best-in-class financial minds, we've designed a digital-first and digital-only bank to make banking simple, fast, social and fun.
Without physical branches, we can create savings that we pass back to you in the form of better rates, more flexibility, and smarter ways to grow your money. We leverage behavioral science and technology to make your money dreams happen – all accessible at your fingertips.
This is the power of fintech.
We are human
Behind this screen and the lines of code are passionate individuals who grew up in Hong Kong, take the same buses and aspire for a better future just like you. We're here to listen and co-ideate with you, because that's how we can continue to understand and make banking work and make sense for you .
This is the power of people.
We are gamechangers
We're a group of bankers, technologists, designers, and risk managers who left our corporate jobs because we wanted to create a game-changing bank for you. We changed out of our suits and ties so we can roll up our sleeves and get our hands dirty building a ground-breaking banking experience.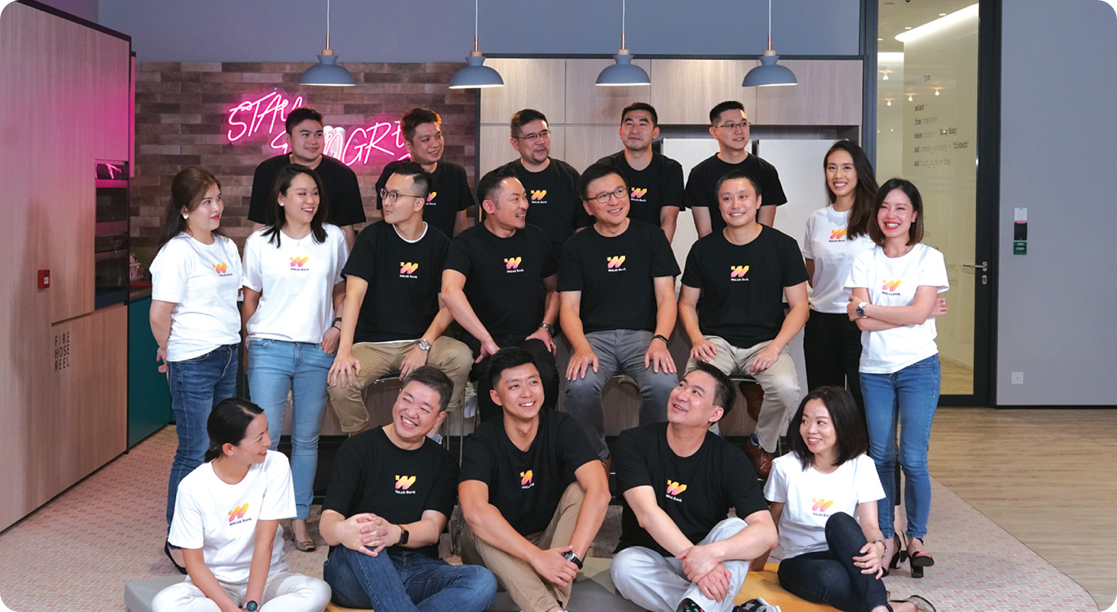 The Most Innovative Bank* in Hong Kong
WeLab Bank is ranked number 1 as the most innovative company among 200+ companies across industries in Hong Kong, according to the inaugural "Corporate Innovation Index (CII)", the first-of-its-kind corporate innovation index in Hong Kong launched by the Chinese University of Hong Kong. This accolade reflects our innovation excellence in a range of areas including service offerings, company culture and business model - all these enable us to reimagine banking services.
*The claim is based on the result of the inaugural 'Hong Kong Corporate Innovation Index' 2022 held by the Asia-Pacific Institute of Business (APIB) of CUHK Business School.
We are made-in-Hong Kong
We want to create a strong Made-in-Hong Kong fintech platform for all of us and make Hong Kong shine on the global financial stage. We've infused our magic by injecting Hong Kong's unique market nuances in the design of this bank. We want to make you and Hong Kong proud.
We are digital, we are human
We leverage the power of big data insights, finance, technology and combine that with the power of people-oriented intuitive design. Together we can help you save more, create better ideas, and deliver bigger positive impact to your financial lives.
We are a bank for all
Building onto the success of neobanks around the world, we created our unique virtual bank that make banking accessible and revolutionizes how you bank. We are proud to be a homegrown virtual bank amongst the eight approved virtual banks to be awarded a banking license by the Hong Kong Monetary Authority.
We are startup in spirit, veteran in fintech
Behind WeLab Bank is WeLab Group – a company with proven success in redefining financial services since 2013. We're proud to be backed by some of the world's top investors, including CK Hutchison's TOM Group, International Finance Corporation and Sequoia Capital.
The minds responsible for WeLab
Backed by renowned investors












WeLab in numbers*
WeLab has achieved significant growth and scale in 9 years