WeLab Bank would like to remind our customers and the general public that it has no connection with the fraudulent websites involved. Furthermore, WeLab Bank will not invite customers to apply for banking services via instant messenger apps.
Below is the screen capture of the fraudulent websites.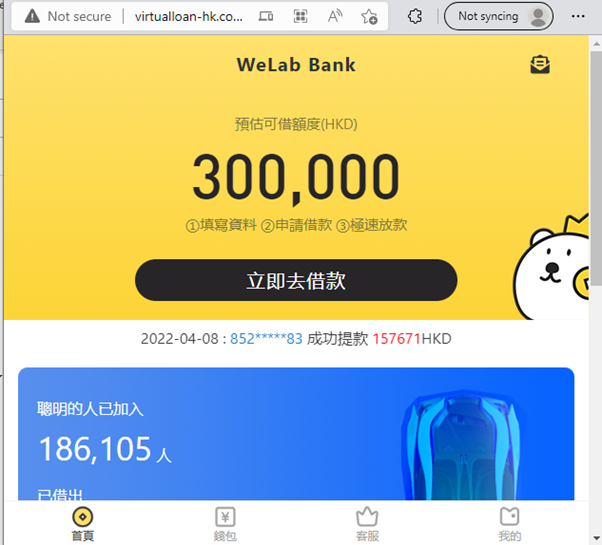 The fraudulent websites are:
"hxxp://virtualloan-hk.com
hxxp://www.virtualloan-hk.com"
Customers are reminded to get access to WeLab Bank services through the official WeLab Bank app only and/or the customer service hotline. If you have any concerns, please email [email protected] and/or report to the Hong Kong Police Force.