WeLab Bank would like to remind our customers and the general public that it has no connection with the fraudulent website and the alleged mobile app download contained in the fraudulent website.
Below is the screen capture of the fraudulent website.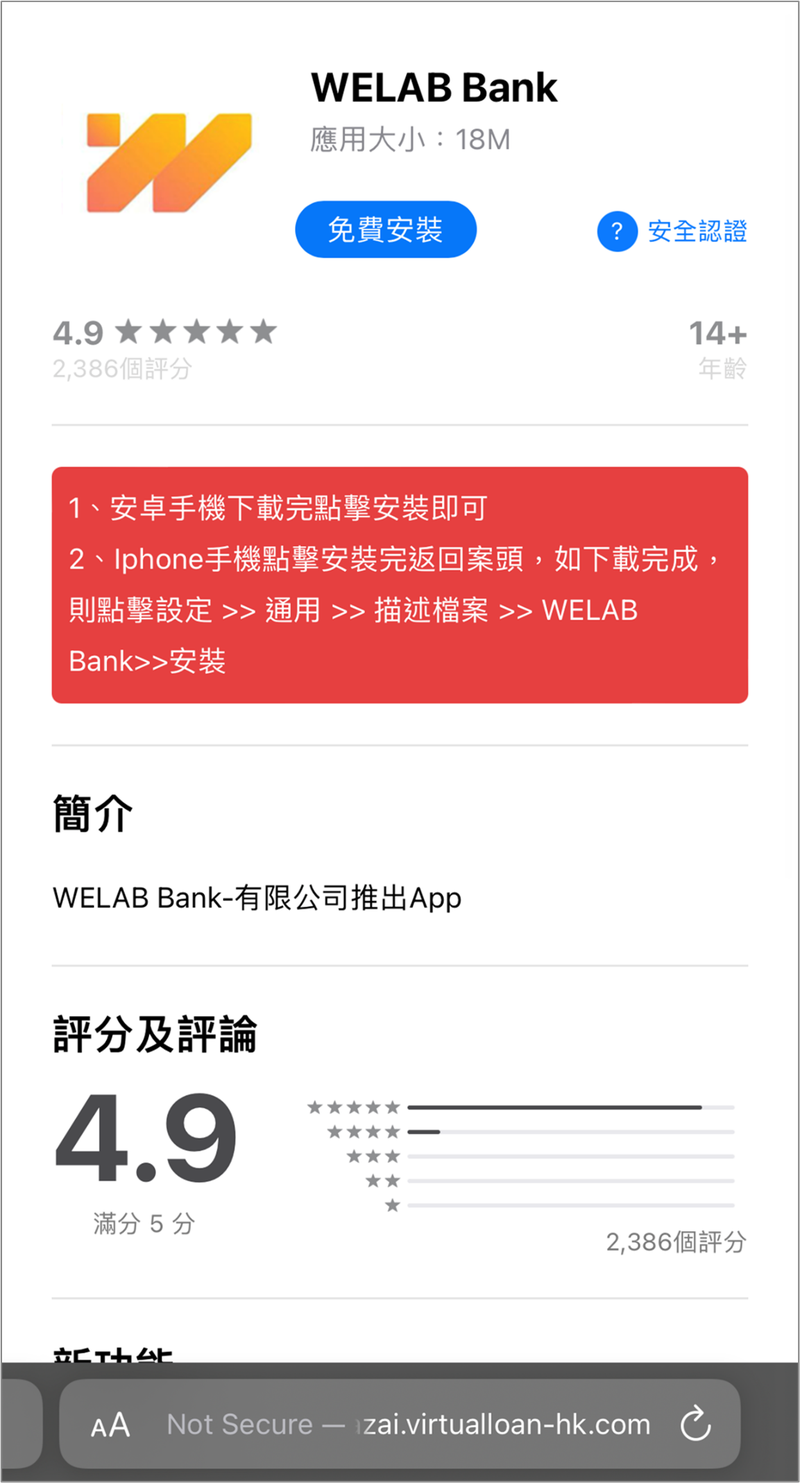 The fraudulent website is:
hxxp://xiazai.virtualloan-hk.com/
Customers are reminded to ensure they are connected to our valid mobile app (WeLab Bank mobile app) through App Store and Google Play only. If you have any concerns, please email [email protected] and/or report to the Hong Kong Police Force.