GoFlexi Personal Loan - Lower rate, faster wait!
Looking for a personal loan that offers a low rate and more? Look no further! GoFlexi is offering you a whopping low rate of as low as 1.68%* APR.
Enjoy the offer whether you are a new joiner or our existing client! You can also get up to HKD 3,000 cash rebate1 transferred directly into your account in the first month1 after successful loan drawdown!
Together with Hong Kong's first2 GoFlexi-Link promotion3 , your personal loan rate is linked with your deposit rate so you can enjoy one rate in two ways: After relieving the initial financial burden, deposit any extra cash on hand back into WeLab Bank to generate high interest income! It means you can enjoy greater flexibility in managing capital flow, as well as earn back some interest!
Click HERE to see GoFlexi Personal Loan Key Fact Statements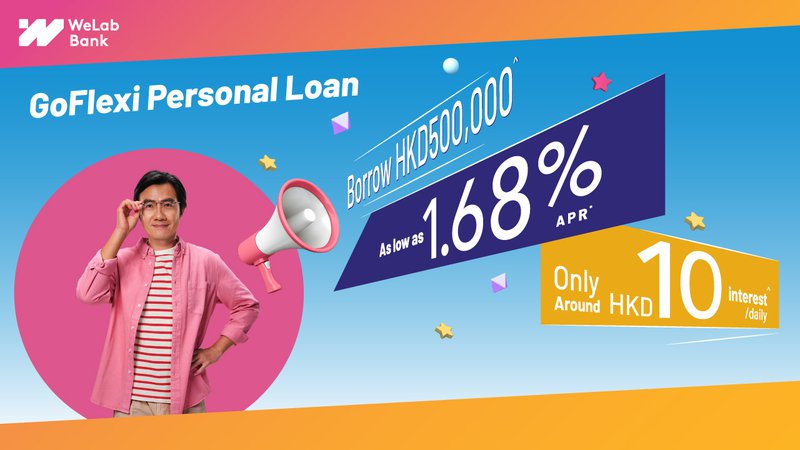 * See GoFlexi Personal Loan reference rate table, terms and conditions of GoFlexi/GoFlexi-Link/GoFlexi Cash Rebate for details. Please refer to the bottom for remarks.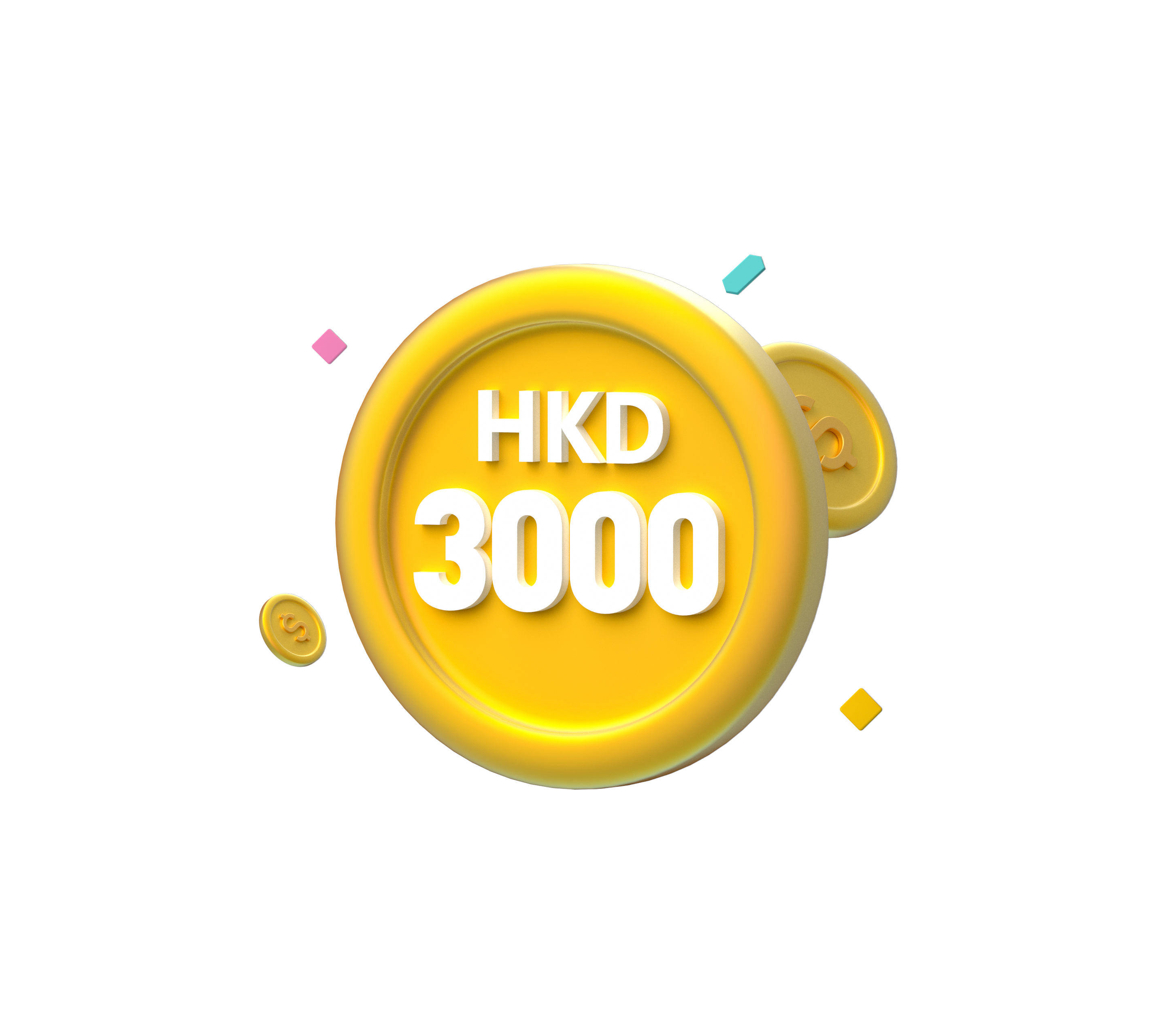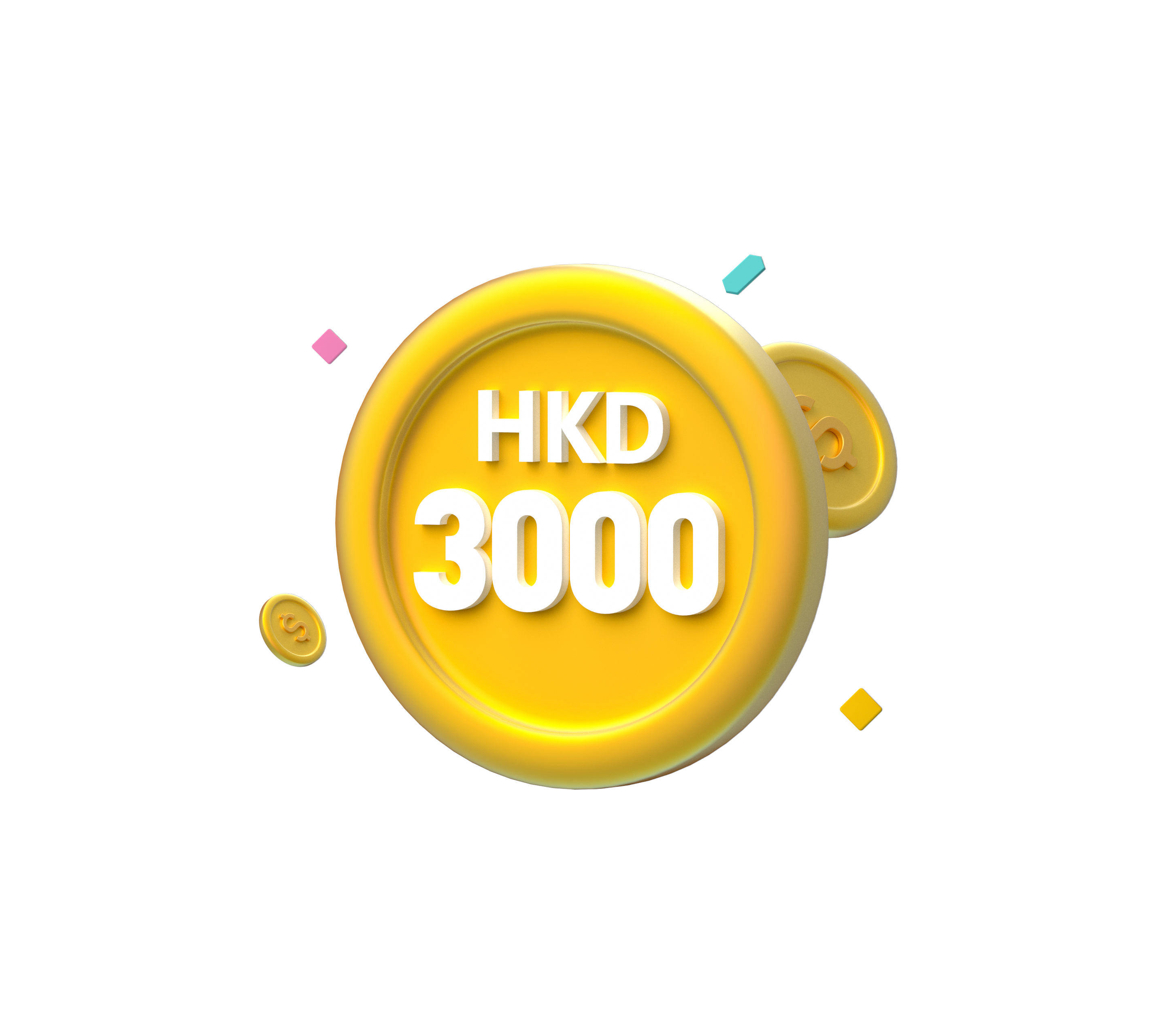 Earn up to HKD 3,000 cash rebate in the first month
Now you can enjoy up to HKD 3,000 rebate1 in the first month after successful loan drawdown – it means cash directly transferred to your account!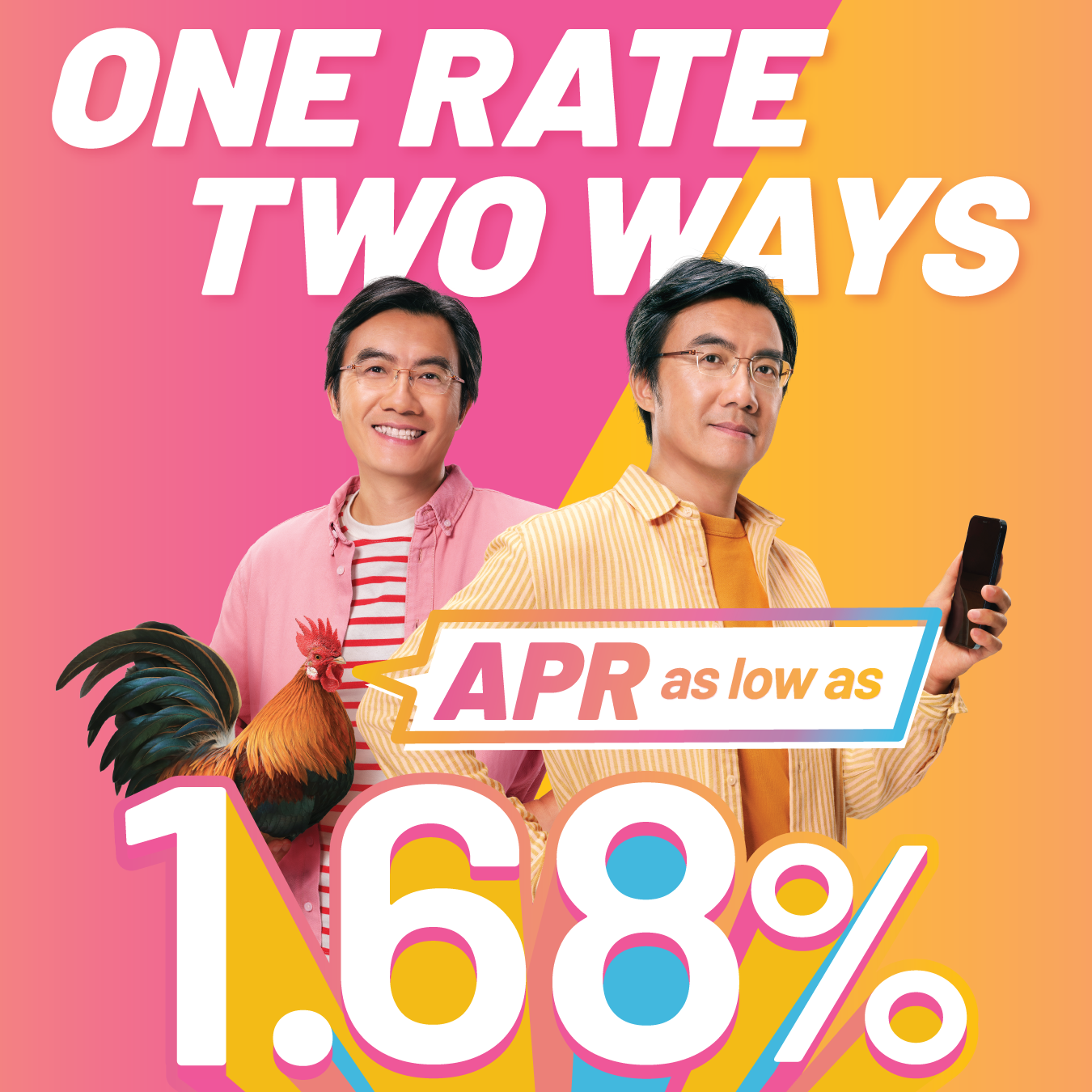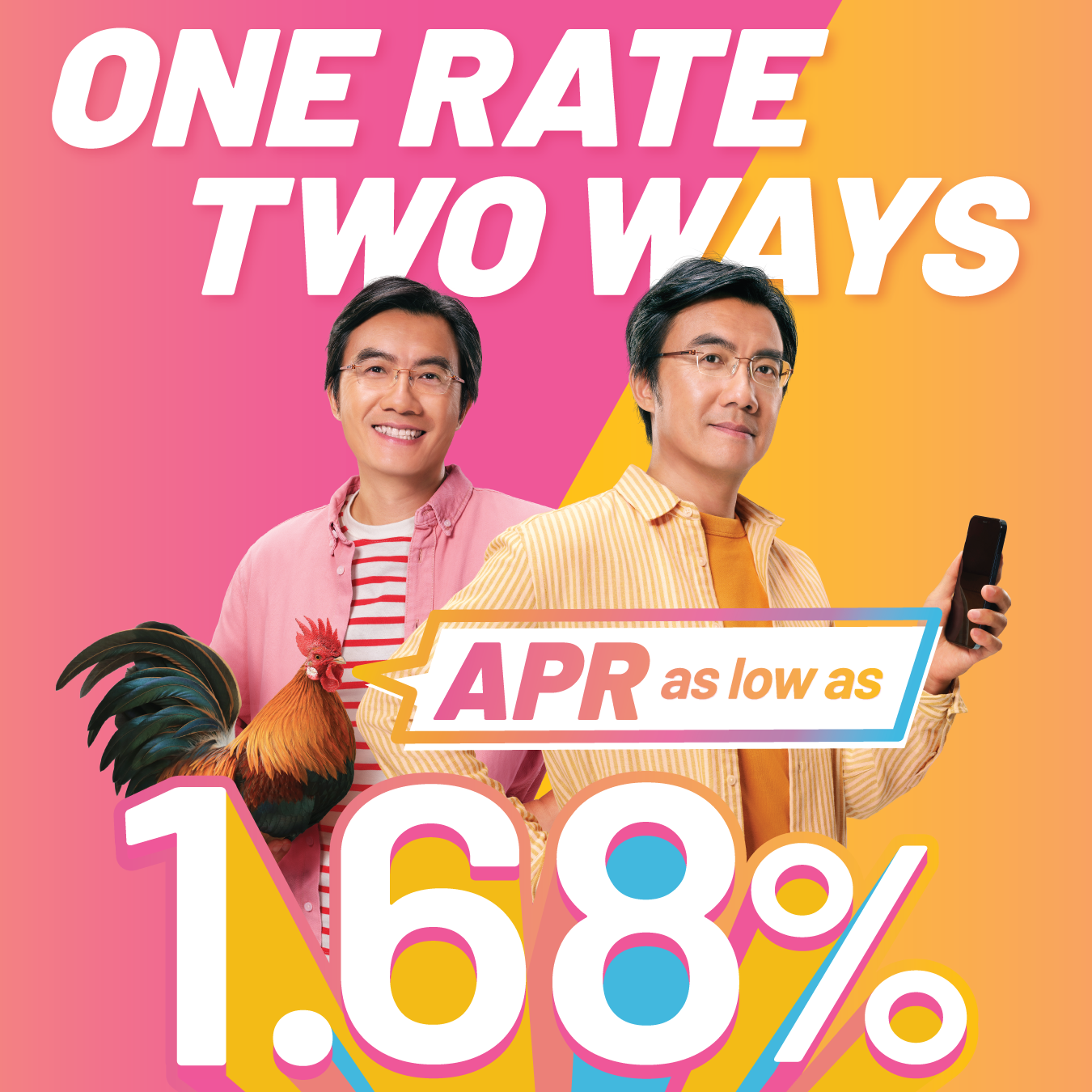 Hong Kong's first GoFlexi-Link promotion - One rate, two ways!
Earn interest rebate at the same awesome rate on your deposits! Enjoy great flexibility and lower interest costs. One rate, two ways!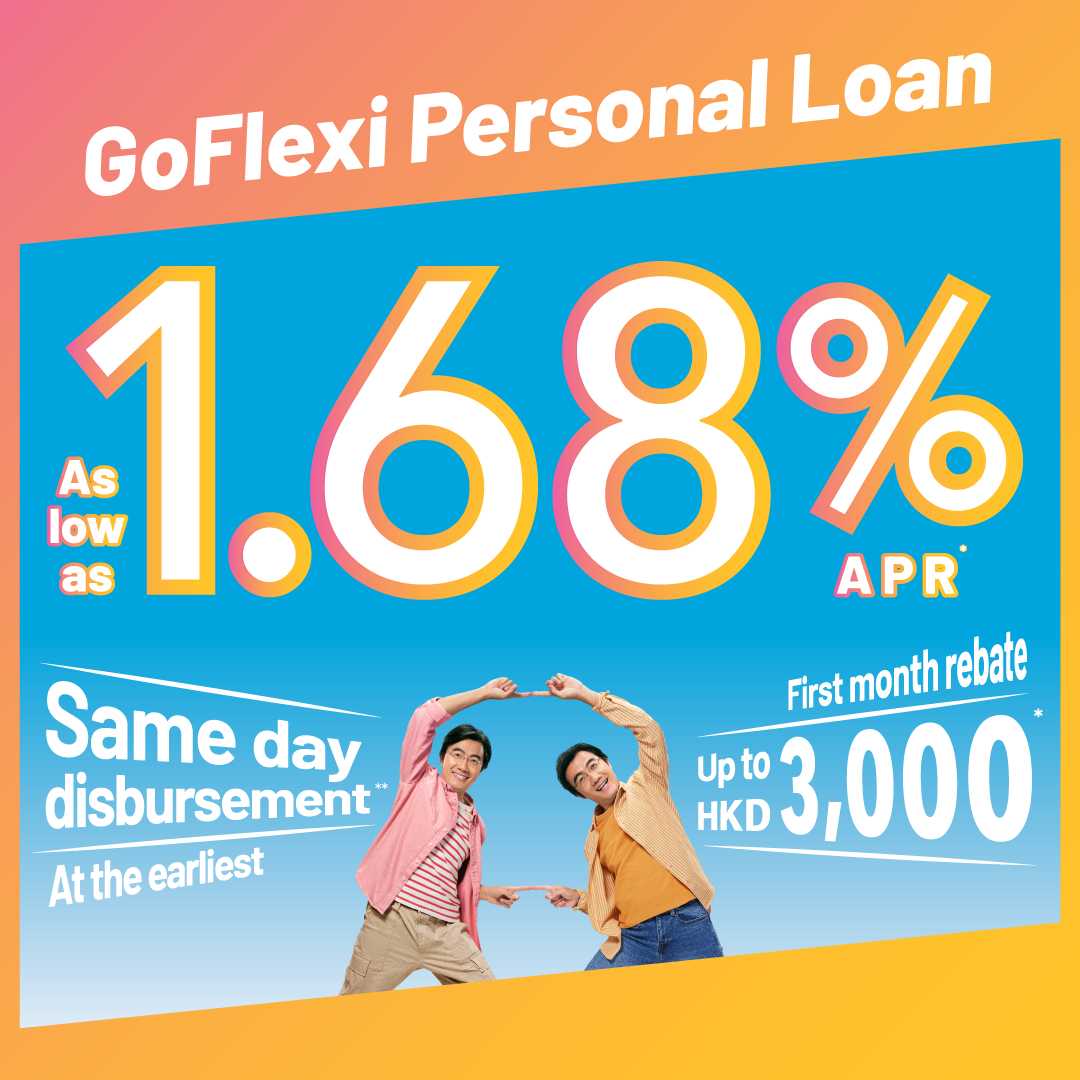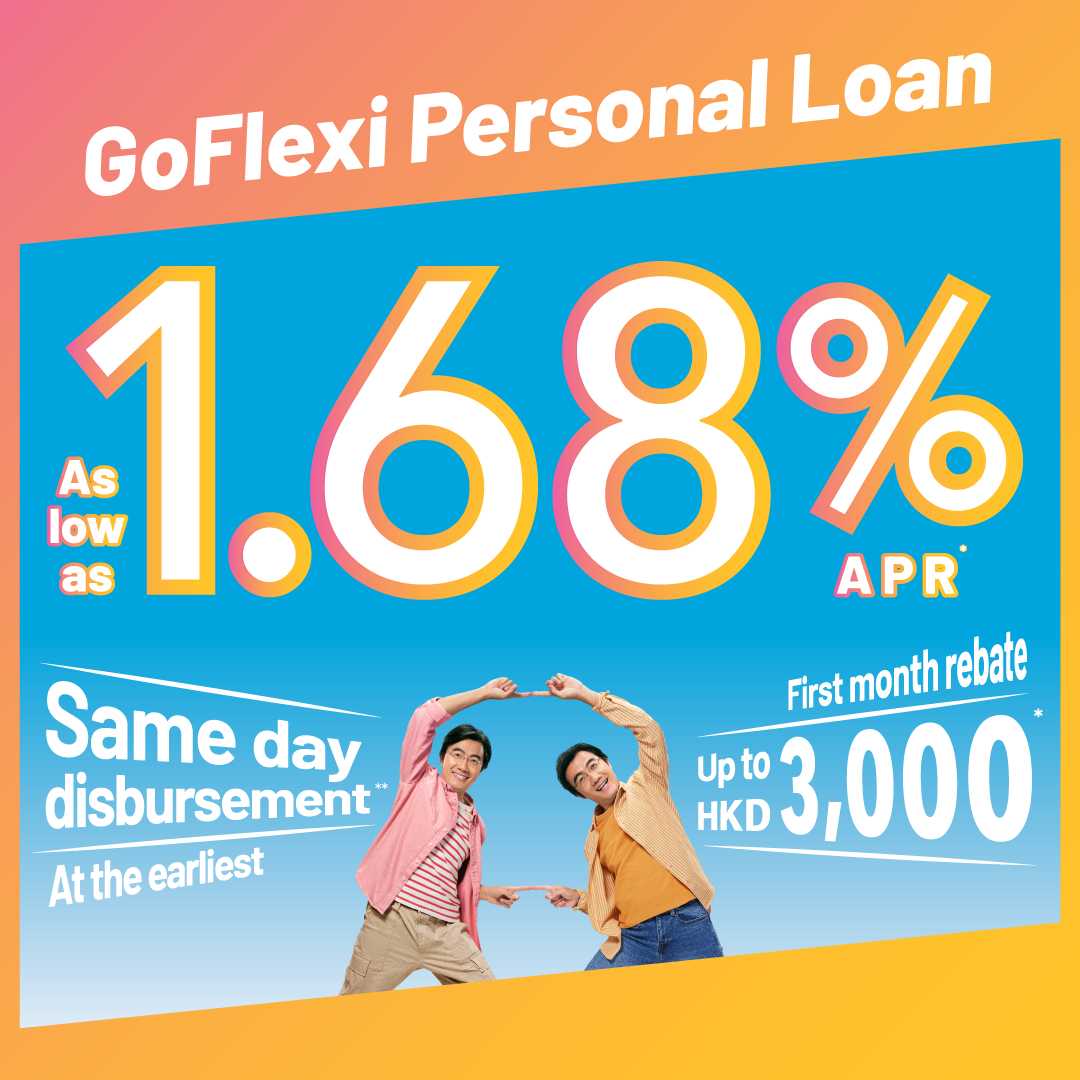 Complete your application as fast as in 3 steps and get your loan in 1 day at the earliest**!
No need to WAIT! Shorten your loan application time and get your loan much quicker, without having to submit any income proof4!
For a loan of HKD 500,000, the daily interest is about HKD 10 only***!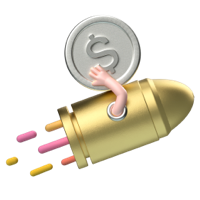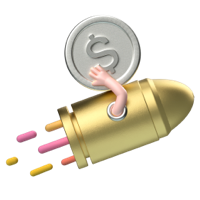 Apply anytime, anywhere, with HKD 0 handling fee!
Personal lending at your fingertips. From start to finish, simply complete the whole process in the WeLab Bank app.
Loan amount up to HKD 1,000,000 or up to 18x monthly salary (whichever is lower).
Loan tenor options available every 3 months, starting from 6 to 60 months!

Tip: To borrow or not to borrow? Borrow only if you can repay!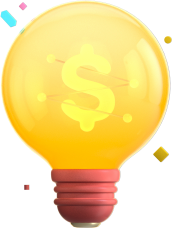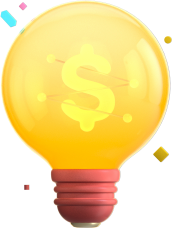 Borrow smartly with GoFlexi in just 3 steps
Step 1
Click the "money bag💰" icon in WeLab Bank app, apply for your GoFlexi loan and submit your supporting documents.
Step 2
Review and accept your loan offer 🥈
Step 3
Money 💰 hits your Core Account. Spend away!
Coupled with Hong Kong's first3 GoFlex-Link, get the same awesome rate on your GoFlexi loan and deposits! One rate, two ways!
Want to know more about our offer terms?