Exclusive Limited-time Offer: Tesla-dedicated Loan with 0% APR
🚘 From 1 March 2023 until 30 September 2023, Selected Tesla customers must fulfill designated requirements set by Tesla, then simply need to apply for WeLab Bank Personal Loan using referral code "TWFREE", to enjoy fixed APR at 0% upon confirmation!
What's more, you can enjoy 3 bonus exclusive offers, so you can be rewarded while you are on the road or on the path of financial management!
1️⃣ Free charging offer 💳: Enjoy 100% cash rebate1 for Tesla Supercharging with your WeLab Debit Card, for up to HKD 3,0001 maximum rebate Means you can enjoy free charging which is equivalent to 1,800 km worth of free mileage2!
2️⃣ 1.5% interest rate3 💰 for your savings at Core Account
3️⃣ HKD 300 GoWealth Seed Money4: Simply invest HKD 1,000 or more with GoWealth during the promotion period to claim the offer!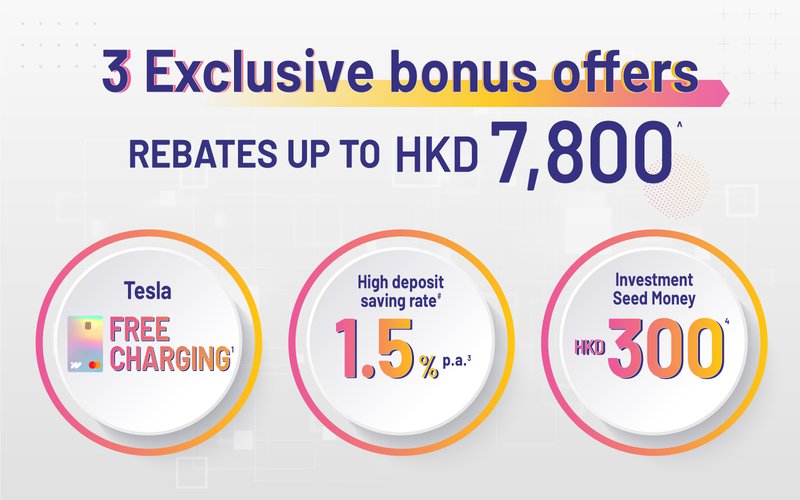 Click HERE to read Personal Loan Key Fact Statements. The offer is only eligible to Selected Tesla customers who fulfill designated requirements set by Tesla. , please click HERE to learn more about relevant information regarding selected Tesla customers.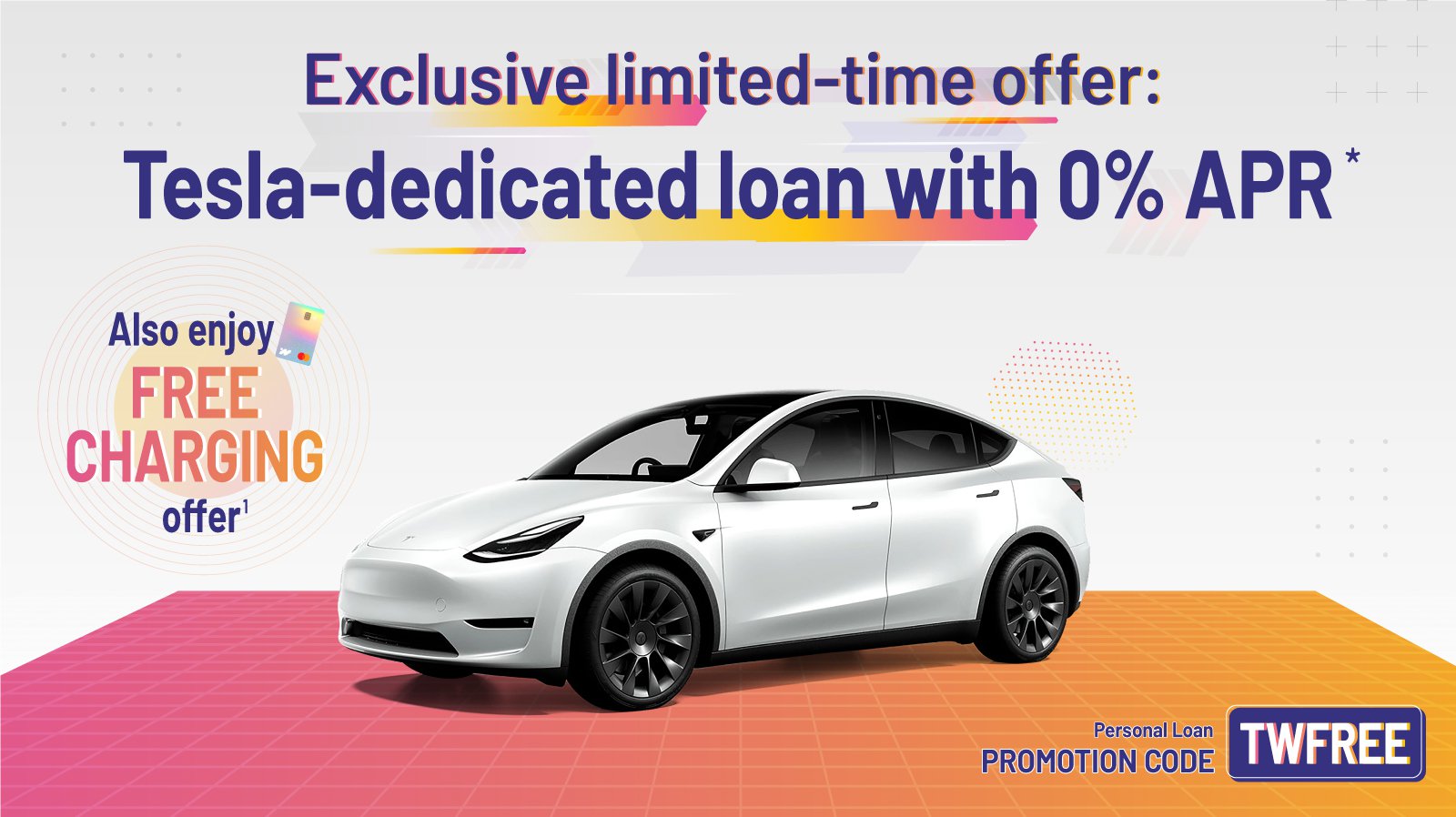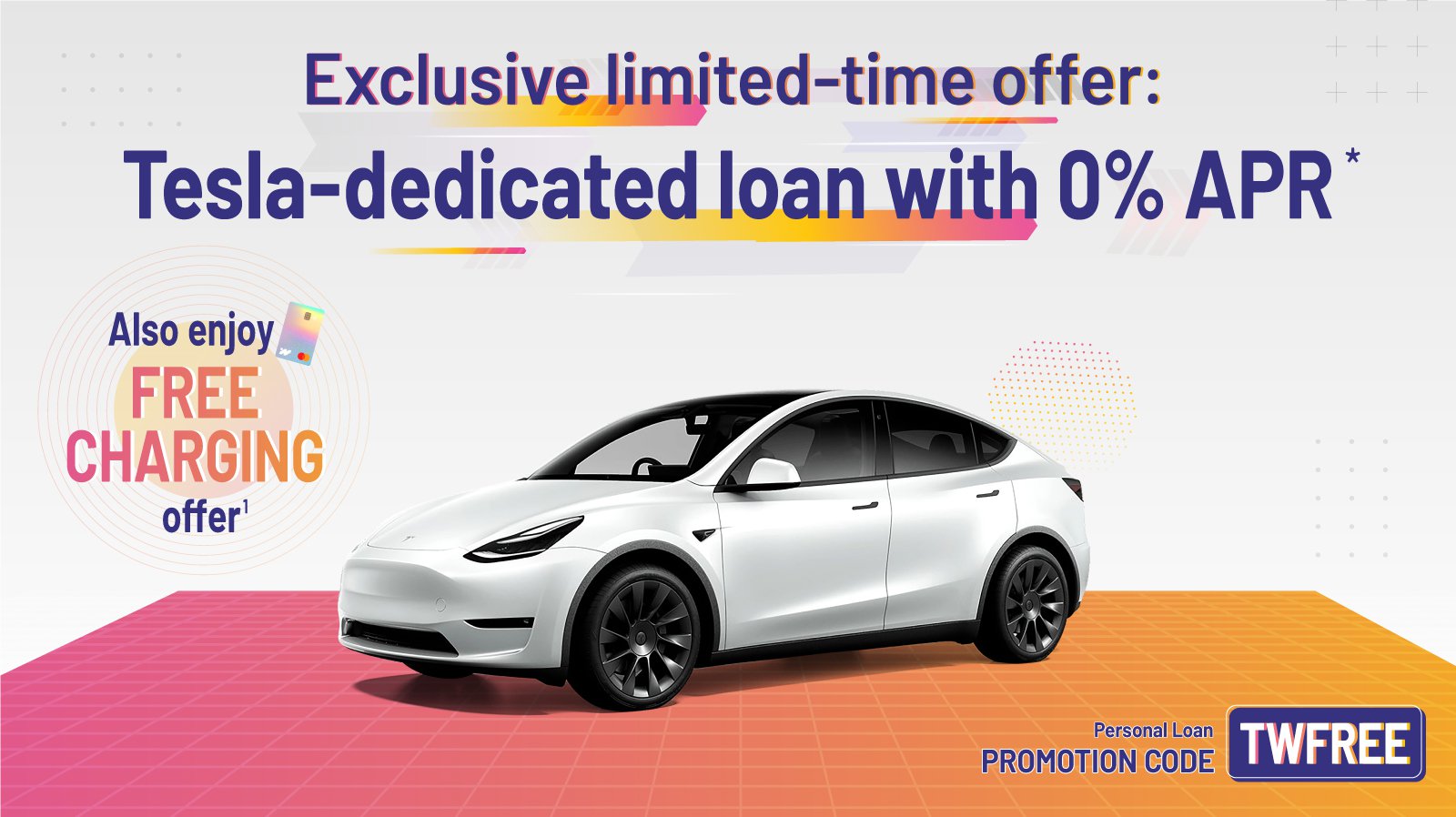 Want to know more about our promotion terms?