Spend more, earn more
Make your savings and your spending work for you. Save more when you use your WeLab Debit Card.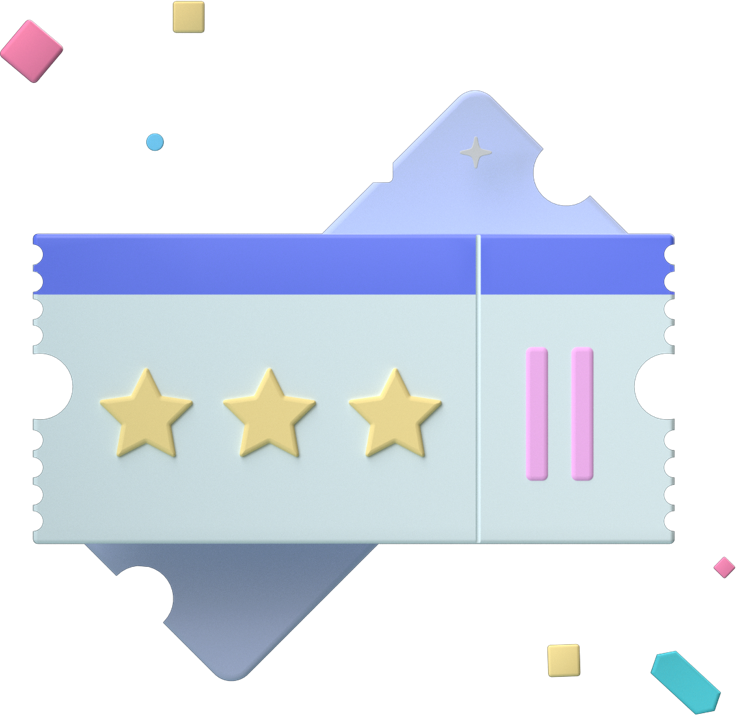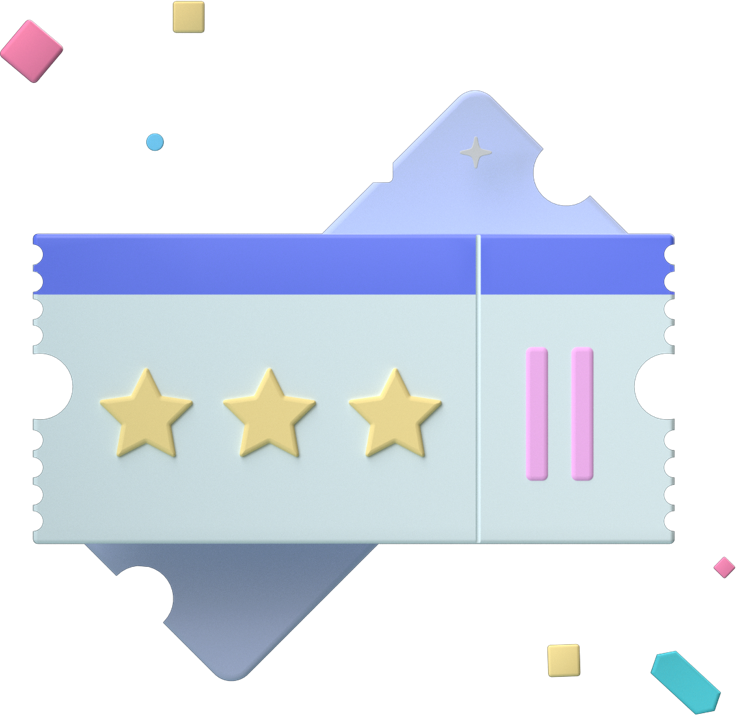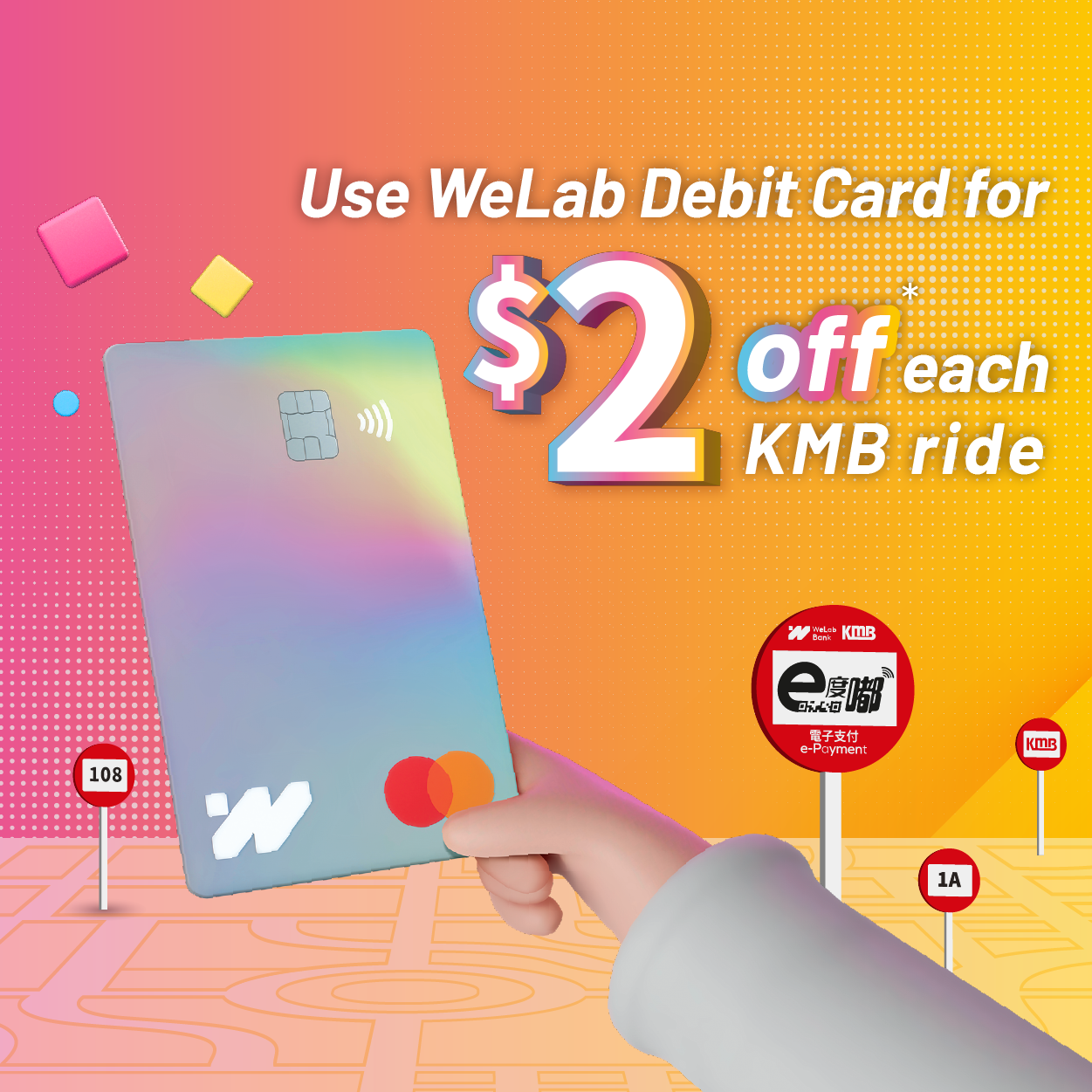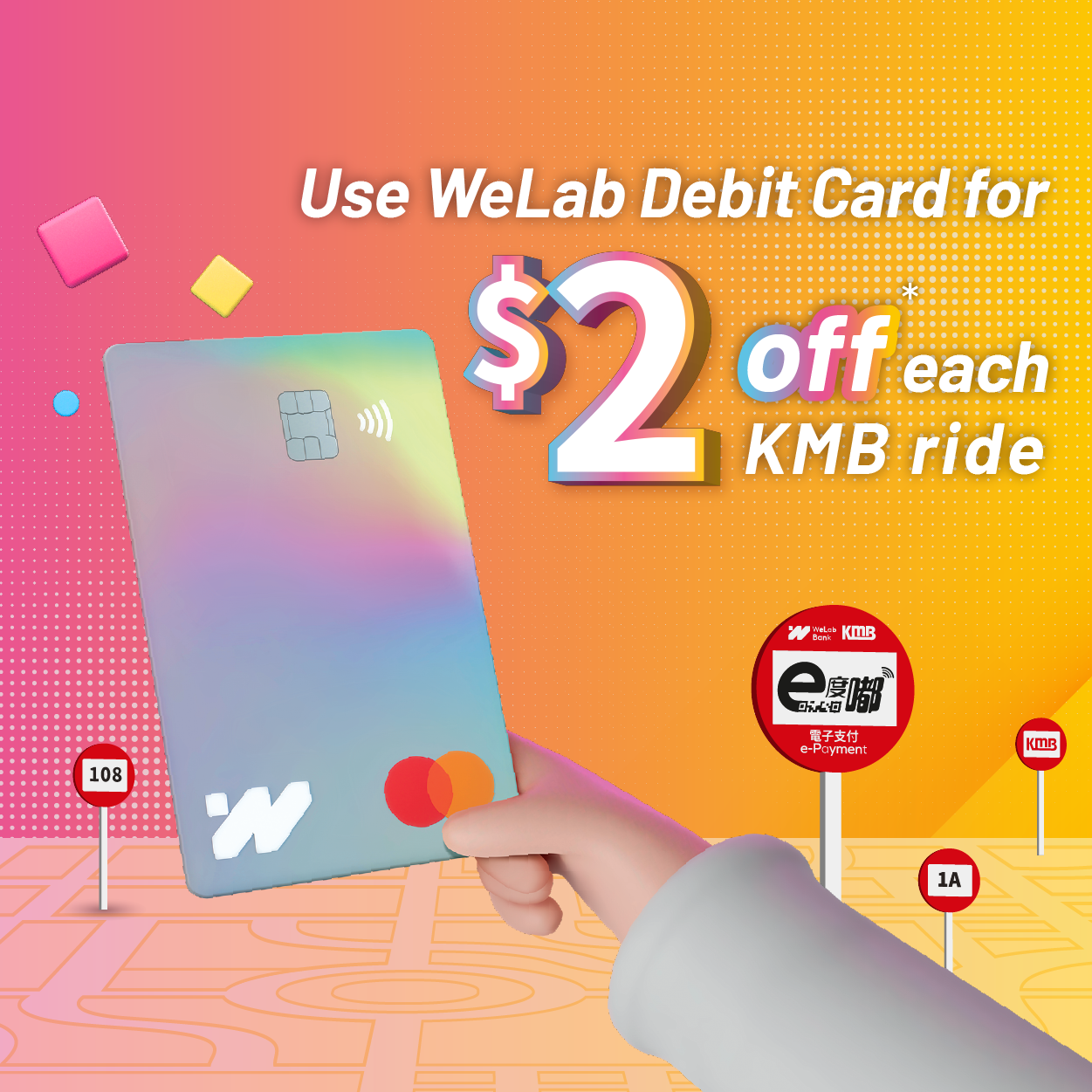 Use WeLab Debit Card​ for $2 off* each KMB ride
A rewarding journey with KMB: With your WeLab Debit Card, you can enjoy $2* off every KMB ride, and double the reward* if you finish our in-bus mobile game! What's more, you can enjoy free KMB ride on designated days*!​