WeLab Debit Card X Deliveroo HKD360* Exclusive discounts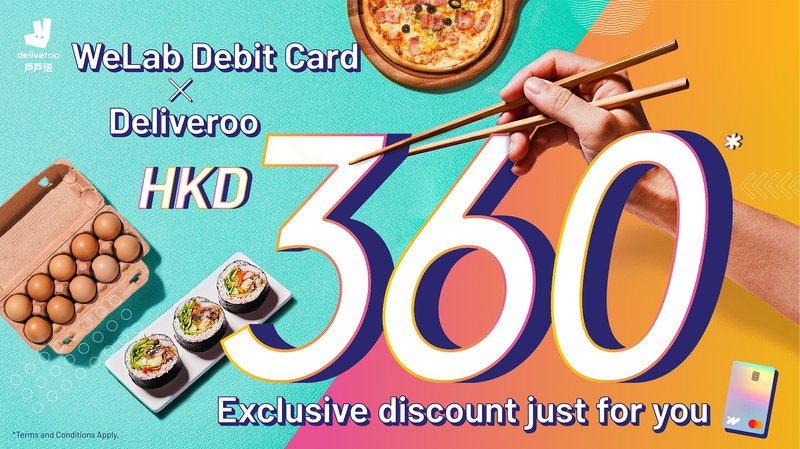 From 1 April 2022 to 30 September 2022, existing WeLab Bank customers can enjoy up to HKD 360* Deliveroo discounts:
👉Up to two HKD 30* Deliveroo discount coupons every month
👉Up to HKD 360* Deliveroo discounts during the 6-month promotion period
Simply enter the designated promotion code for each month before you check out on Deliveroo, and pay with WeLab Debit Card to enjoy HKD 30* off instantly 😍 when you spend at least HKD 120* (excluding delivery fee, rider tips and donations) on your order. You can enjoy the offer up to two times every month.
There's a limited quota for each month, so act now before the coupons run out! If this month's quota has been reached, be sure to redeem next month's coupons using its dedicated code, as we will be releasing a new set of quotas every month during the promotion period. So, remember to redeem coupons as soon as possible at the beginning of every month to make sure you don't miss out on the offer!

*The above offer is not applicable to transactions made through Apple Pay.
Click HERE to read terms and conditions.
Want to know more about our offer terms?